Product Description
S series Helical- Worm Geared Reducer with Motor
1. Product features
1.1. S series: right-angle speed reduction gearing composed by helical gears, worms, and gears, optimized and designed according to international standard
 
1.2.High precision, high efficiency, fine classification in transmission ratio, wide range, large transmission torque, reliable performance, low noise, flexible installation, and convenient use and maintenance.
 
1.3. They are widely used in various low-speed transmissions, which are general basic parts of mechanical transmission. 
2. Technical parameters
| | |
| --- | --- |
| Housing material                                     | Cast iron |
| Housing hardness | HBS90-240 |
| Gear material: | 20CrMnTi |
| Surface hardnesss  of gear     | HRC58°-62° |
| Gear core hardness | HRC33°-40° |
| Input/Output shaft material           | 40CrMnTi |
| Input/Output shaft hardness | HBS241°-286° |
| Shaft at oil seal postion hardness | HRC48 ° -55 ° |
| Machining precision of gears  material | Accurate grinding 6-5 grade |
| Heat treatment | tempering, cementing, quenching etc |
| Efficiency | up to 90% |
| Noise(Max) | 60-68dB |
| Unit model | Foot mounted,flange mounted,hollow shaft mounted |
| Input method | flange input,inline input,shaft input |
| Vibration | ≤ 20um |
| Backlash | ≤ 20Arcmin |
| Bearing brands | NSK,C&U etc |
| Oil seal brands | NAK,SKF etc |
| Lubricant | VG680 |
| Motor | IP55, F class |
| Motor shaft | 40Cr, Tempering, cementing,quenching etc. |
3.Applications
HangZhou XG Transmission Gearbox reducer are widely used in :
Ceramic Industry
Glass Industry
Food Industry
Metallurgy Industry
Beer& Drink Industry
Printing and dyeing Industry
Textile Industry
Warehouse Logoistics Industry
Wood working Machinery
environmental protection equipment Industry
Leather Industry
Pharmacy Industry
 
5.Company Information
 
ZheJiang CZPT Drive Co.,Ltd,the predecessor was a state-owned military mould enterprise, was established in 1965. CZPT specializes in the complete power transmission solution for high-end equipment manufacturing industries based on the aim of "Platform Product, Application Design and Professional Service".
Starshine have a strong technical force with over 350 employees at present, including over 30 engineering technicians, 30 quality inspectors, covering an area of 80000 square CZPT and kinds of advanced processing machines and testing equipments. We have a good foundation for the industry application development and service of high-end speed reducers & variators owning to the provincial engineering technology research center,the lab of gear speed reducers, and the base of modern R&D.
Our main products are R/S/K/F series helical geared motor, SNP series planetary gearboxes, SNKG series bevel-helical gearmotor, NCJ series gear motor, RV series worm gearboxes, JWB-X series speed variators, B/JXJ series cycloidal gearboxes, XGK series helical-hypoid Gearboxes, which widely used in ceramic industry, glass industry, woodworking machinery , high voltage switch, food & beverage, packaging & printing, Storage & logistics, hoisting & transportation facilities…etc , and CZPT technically provide the professional product & service for the medium and high-end customers, and our gearboxes are best-selling in domestic, and even in abroad , such as in Europe, North America, South America, Middle East, South Asia, Southeast Asia, Africa…etc.
 In the future , Starshine will hold the creed of "serving customer, diligence & simplicity, self-criticism, innovation, honesty, teamwork", and the concept of "quality creates value" to focus on the customers' requirements and provide them the competitive transmission solution and create value for them constantly, and make a high-end equipment manufacturing industry and create a preferred brand of replacing import products and upgrading continuously for the end users.
Between Dynamic and Static, Simple is Extraordinary, let's go CZPT hand in hand and make a brilliant future!
Our factory 
1. 300 sets advanced processing machines
2. "6S"Standardized Management
Our Team 
Technical Team
Sales Team
After Sales Team
Exibition Show 
2019 ASIA ceramics exhibition
2018 World of Industry Exhibition
Quality Assurance
 
Products 100% test before delivery
Passed ISO 9001: 2015 Certificate.
 
Our Certificates:
Passed " ISO 9001 International Quality System Certificate", "International Quality Credit AAA++ Ceritifacte" ,  " Swiss SGS Certificate", Iconic Brand in Chinese Electromechanical Industry", "Famous Brand of ZheJiang Province", "Non-public Scientific and Technological Enterprise in ZheJiang Province", "National High and New-tech Enterprise", "TOP 50 in Chinese Gear Industry" "2011 HangZhou Engineering and Technological R&D Center" and so on.
Our service
1. We provide 12 months Warranty.
2. We have thousands of gearbox reducers. From Input Power 0.06KW to 200KW, Ratio 1.3-289.74, Output speed 0-1095rpm and Output torque 1.4-62800Nm. They can meet your all different requirements for different industries.
3. 24 hours online service.
4. Fast delivry. 
5. We provide E-catalog or Paper catalog,so you can select the model easily according to your requirements 
6. Welcome you come to our factory to check our products, we can help you to book the hotel or ticket.
FAQ
 
Q:Are you a trading  company or manufacturer?
A: We are manufacturer.
Q:Where do you base?
A: We are in Xihu (West Lake) Dis. district, HangZhou, China.
Q:What kinds of gearbox can you produce for us?
A: R/S/K/F series helical geared motor, SNP series planetary gearboxes, SNKG series bevel-helical gearmotor, NCJ series gear motor, RV series worm gearboxes, JWB-X series speed variators, B/JXJ series cycloidal gearboxes, XGK series helical-hypoid Gearboxes
Q:What are the application of the gearbox?
A:Products are widely used in ceramic, glass, food, metallurgy, beer & drink, printing and dyeing, textile, petrochemical engineering, warehouse logistics, wood-working machine, environmental protection equipment, printing and packaging, pharmacy, and leather. Products are sold in some countries and regions, such as Europe, America, and Southeast Asia, and it possesses dozens of distributors and after-sale service agents.
Q:What is the material you use?
A1: Aluminum Housing body ( For the RV series worm gearbox Size 30~90)
   
A2: Cast iron(For the RV series worm gearbox, Size 110-150, For the NCJ  & F/R/S/K series helical gear reducer)
Any inquiry pls contact:
Nicola Huang (Export sales)
 
 
Website: gearbox1965
| | |
| --- | --- |
| Application: | Motor, Machinery, Agricultural Machinery |
| Function: | Speed Reduction |
| Layout: | Corner |
| Hardness: | Hardened Tooth Surface |
| Installation: | Vertical Type |
| Step: | Three-Step |
Customization:

Available

|

Customized Request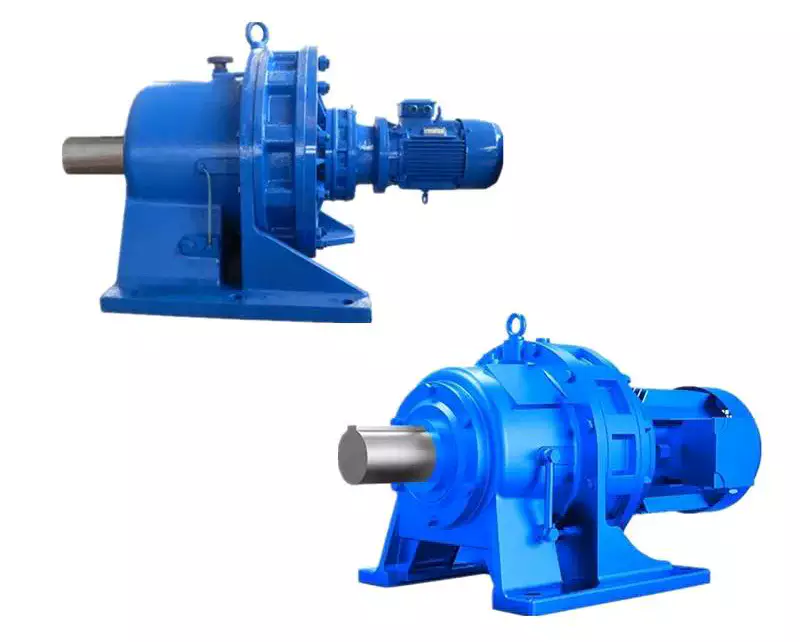 Cyclone Gearbox Vs Involute Gearbox
Whether you're using a cycloidal gearbox or an involute gearbox for your application, there are a few things you should know. This article will highlight some of those things, including: cycloidal gearbox vs involute gearbox, weight, compressive force, precision, and torque density.
Compressive force
Several studies have been carried out to analyze the static characteristics of gears. In this article, the authors investigate the structural and kinematic principles of a cycloidal gearbox. The cycloidal gearbox is a gearbox that uses an eccentric bearing inside a rotating frame. It has no common pinion-gear pair, and is therefore ideal for a high reduction ratio.
The purpose of this paper is to investigate the stress distribution on a cycloidal disc. Various gear profiles are investigated in order to study the load distribution and dynamic effects.
Cycloidal gearboxes are subject to compression and backlash, which require the use of proper ratios for the bearing rate and the TSA. The paper also focuses on the kinematic principles of the reducer. In addition, the authors use standard analysis techniques for the shaft/gear and the cycloidal disc.
The authors previously worked on a rigid body dynamic simulation of a cycloidal reducer. The analysis used a trochoidal profile on the cycloidal disc periphery. The trochoidal profile is obtained from a manufacturing drawing and takes into account the tolerances.
The mesh density in the cycloidal disc captures the exact geometry of the parts. It provides accurate contact stresses.
The cycloidal disc consists of nine lobes, which move by one lobe per rotation of the drive shaft. However, when the disc is rotated around the pins, the cycloidal disc does not move around the center of gravity. Therefore, the cycloidal disc shares torque load with five outer rollers.
A low reduction ratio in a cycloidal gearbox results in a higher induced stress in the cycloidal disc. This is due to the bigger hole designed to reduce the material inside the disc.
Torque density
Several types of magnetic gearboxes have been studied. Some magnetic gearboxes have a higher torque density than others, but they are still not able to compete with the mechanical gearboxes.
A new high torque density cycloidal magnetic gearbox using Halbach rotors has been developed and is being tested. The design was validated by building a CPCyMG prototype. The results showed that the simulated slip torque was comparable to the experimental slip torque. The peak torque measured was a p3 = 14 spatial harmonic, and it corresponds to the active region torque density of 261.4 N*m/L.
This cycloidal gearbox also has a high gear ratio. It has been tested to achieve a peak torque of 147.8 Nm, which is more than double the torque density of the traditional cycloidal gearbox. The design incorporates a ferromagnetic back-support that provides mechanical fabrication support.
This cycloidal gearbox also shows how a small diameter can achieve a high torque density. It is designed with an axial length of 50mm. The radial deflection forces are not serious at this length. The design uses a small air gap to reduce the radial deflection forces, but it is not the only design option.
The trade-off design also has a high volumetric torque density. It has a smaller air gap and a higher mass torque density. It is feasible to make and mechanically strong. The design is also one of the most efficient in its class.
The helical gearing design is a newer technology that brings a higher level of precision to a cycloidal gearbox. It allows a servomotor to handle a heavy load at high cycle rates. It is also useful in applications that require smaller design envelopes.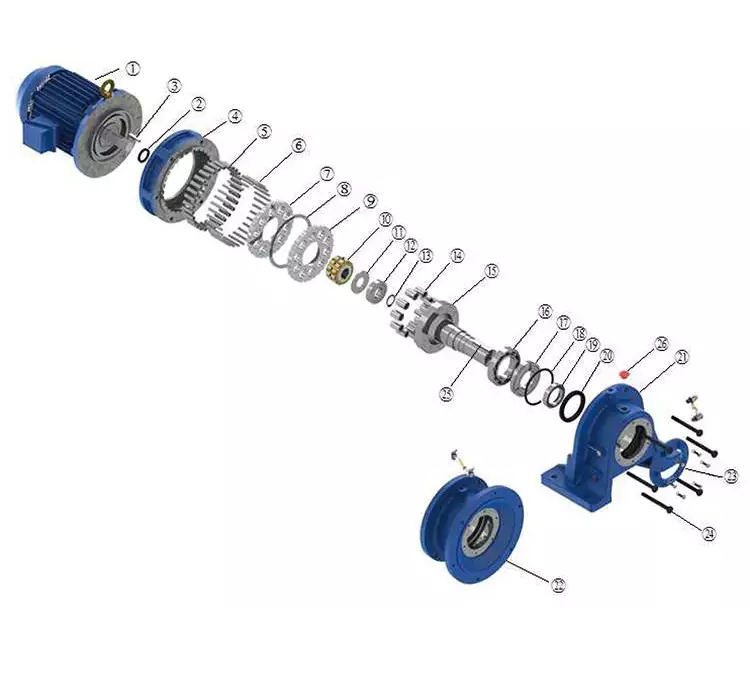 Weight
Compared to planetary gearboxes, the weight of cycloidal gearboxes is not as significant. However, they do provide some advantages. One of the most significant features is their backlash-free operation, which helps them deliver smooth and precise movement.
In addition, they provide high efficiency, which means that servo motors can run at higher speeds. The best part is that they do not need to be stacked up in order to achieve a high ratio.
Another advantage of cycloidal gearboxes is that they are usually less expensive than planetary gearboxes. This means that they are suitable for the manufacturing industry and robotics. They are also suited for heavy-duty robots that require a robust gearbox.
They also provide a better reduction ratio. Cycloidal gears can achieve reduction ratios from 30:1 to 300:1, which is a huge improvement over planetary gears. However, there are few models available that provide a ratio below 30:1.
Cycloidal gears also offer more resistance to wear, which means that they can last longer than planetary gears. They are also more compact, which helps them achieve high ratios in a smaller space. The design of cycloidal gears also makes them less prone to backlash, which is one of the major shortcomings of planetary gearboxes.
In addition, cycloidal gears can also provide better positioning accuracy. In fact, this is one of the primary reasons for choosing cycloidal gears over planetary gears. This is because the cycloid disc rotates around a bearing independently of the input shaft.
Compared to planetary gearboxes, cycloidal gears are also much shorter. This means that they provide the best positioning accuracy. They are also 50% lighter, meaning that they have a smaller diameter.
Precision
Several experts have studied the cycloidal gearbox in precision reducers. Their research mainly focuses on the mathematical model and the method for precision evaluation of cycloidal gears.
The traditional modification design of cycloidal gears is mainly realized by setting various machining parameters and center position of the grinding wheel. But it has some disadvantages because of unstable meshing accuracy and uncontrollable tooth profile curve shape.
In this study, a new method of modification design of cycloidal gears is proposed. This method is based on the calculation of meshing backlash and pressure angle distribution. It can effectively pre-control the transmission accuracy of cycloid-pin gear. It can also ensure good meshing characteristics.
The proposed method can be applied in the manufacture of rotary vector reducers. It is also applicable in the precision reducer for robots.
The mathematical model for cycloidal gears can be established with the pressure angle a as a dependent variable. It is possible to calculate the pressure angle distribution and the profile pressure angle. It can also be expressed as DL=f(a). It can be applied in the design of precision reducers.
The study also considers the root clearance, the backlash of gear teeth and the profile angle. These factors have a direct effect on the transmission performance of cycloidal gear. It also indicates the higher motion accuracy and the smaller backlash. The modified profile can also reflect the smaller transmission error.
In addition, the proposed method is also based on the calculation of lost motion. It determines the angle of first tooth contacts. This angle is an important factor affecting the modification quality. The transmission error after the second cycloid method is the least.
Finally, a case study on the CZPT RV-35N gear pair is shown to prove the proposed method.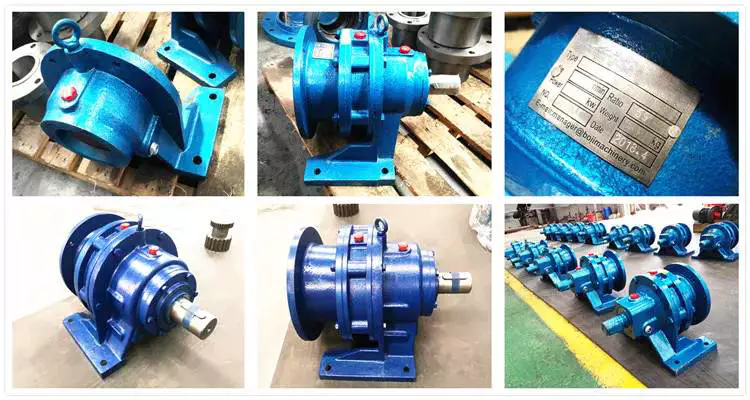 Involute gears vs cycloidal gears
Compared to involute gears, cycloidal gears have a lower noise, less friction, and last longer. However, they are more expensive. Cycloidal gears can be more difficult to manufacture. They may be less suitable for certain applications, including space manipulators and robotic joints.
The most common gear profile is the involute curve of a circle. This curve is formed by the endpoint of an imaginary taut string unwinding from the circle.
Another curve is the epicycloid curve. This curve is formed by the point rigidly attached to the circle rolling over another circle. This curve is difficult to produce and is much more expensive to produce than the involute curve.
The cycloid curve of a circle is also an example of the multi-cursor. This curve is generated by the locus of the point on the circle's circumference.
The cycloid curve has the same diameter as the involute curve, but is tangentially curving along the circle's diameter. This curve is also classified as ordinary. It has several other functions. The FE method was used to analyze the strain state of cycloidal speed reducers.
There are many other curves, but the involute curve is the most widely used gear profile. The involute curve of a circle is a spiraling curve traced by the endpoint of an imaginary tautstring.
Involute gears are a lot like a set of Lego blocks. They are a lot of fun to play with. They also have a lot of advantages. For example, they can handle center sifts better than cycloidal gears. They are also much easier to manufacture, so the cost of involute teeth is lower. However, they are obsolete.
Cycloidal gears are also more difficult to manufacture than involute gears. They have a convex surface, which leads to more wear. They also have a simpler shape than involute gears. They also have less teeth. They are used in rotary motions, such as in the rotors of screw compressors.




editor by CX 2023-11-13
Product Description
 Features
1.Wide transmission rate, strong output torque
two.Compact mechanical structure, light weight, small volume&Good heat-dissipating
3.Smooth operation with lower noise or vibration
4.Easy mounting, free linking, high efficiency
five. Best  SUBSTITUDE FOR  MOTOVARIO AND CZPT PRODUCTS 
Programs
Wide range of application,including light industry of food &beverage, Cement,
package,construction material,chemicals and etc.
Complex knowledge:
Product
RV a hundred thirty a hundred and fifty
Single unit variations
NMRV – equipped for motor flanged coupling,
NRV – with enter shaft,
NMRV-E motor flanged coupling with worm extension shaft,
NRV-E with double extension worm shaft,
 Power
.06—-15KW 
 Single device reduction ratio
 1:5 7.5 eighty a hundred
 Output torque
 2.6—1195N.M
 Worm shaft material
 20CrMnTi with carburizing and quenching.The hardness of surface area is fifty six-62HRC with carbonized layer .5-.8mm
 Worm wheel material 
 worm mandrel is HT250,and worm ring equipment,ZQSn10-1,hardness is 60HRC
Right after-sale support:
One particular yr warranty,subject matter to correct procedure and installationfree specialized support all the time.



/ Piece




|

1 Piece



(Min. Order)

###
###
| | |
| --- | --- |
| Application: | Motor |
| Hardness: | Hardened |
| Type: | Worm and Wormwheel |
###
Samples:

US$ 30/Piece

1 Piece(Min.Order)
###
###
Model

RV025 030 040 050 063 075 090 110 130 150

Single unit versions

NMRV – fitted for motor flanged coupling,
NRV – with input shaft,
NMRV-E motor flanged coupling with worm extension shaft,
NRV-E with double extension worm shaft,

Power

0.06—-15KW

Single unit reduction ratio

1:5 7.5 10 15 20 25 30 40 50 60 80 100

Output torque

2.6—1195N.M

Worm shaft material

20CrMnTi with carburizing and quenching.The hardness of surface is 56-62HRC with carbonized layer 0.5-0.8mm

Worm wheel material

worm mandrel is HT250,and worm ring gear,ZQSn10-1,hardness is 60HRC



/ Piece




|

1 Piece



(Min. Order)

###
###
| | |
| --- | --- |
| Application: | Motor |
| Hardness: | Hardened |
| Type: | Worm and Wormwheel |
###
Samples:

US$ 30/Piece

1 Piece(Min.Order)
###
###
Model

RV025 030 040 050 063 075 090 110 130 150

Single unit versions

NMRV – fitted for motor flanged coupling,
NRV – with input shaft,
NMRV-E motor flanged coupling with worm extension shaft,
NRV-E with double extension worm shaft,

Power

0.06—-15KW

Single unit reduction ratio

1:5 7.5 10 15 20 25 30 40 50 60 80 100

Output torque

2.6—1195N.M

Worm shaft material

20CrMnTi with carburizing and quenching.The hardness of surface is 56-62HRC with carbonized layer 0.5-0.8mm

Worm wheel material

worm mandrel is HT250,and worm ring gear,ZQSn10-1,hardness is 60HRC
Condition Monitoring of Cyclone Gearboxes
Whether you're considering using a cycloidal gearbox in your home, office, or garage, you'll want to make sure it's made of quality material. You also want to make sure it's designed properly, so it won't be damaged by vibrations.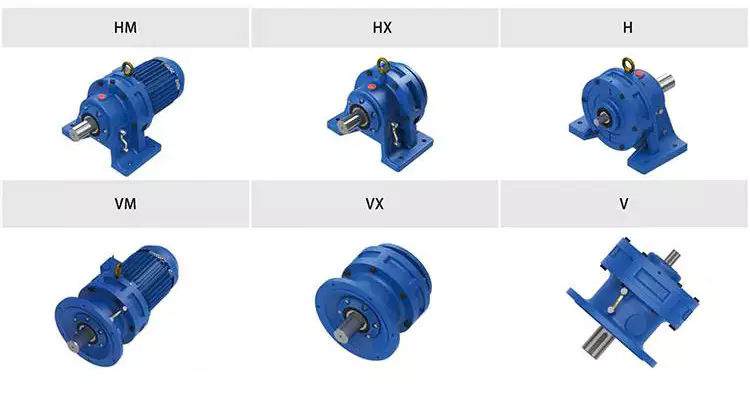 Planetary gearboxes
Compared to cycloidal gearboxes, planetary gearboxes are lighter and more compact, but they lack the precision and durability of the former. They are better suited for applications with high torque or speed requirements. For this reason, they are usually used in robotics applications. But, cycloidal gearboxes are still better for some applications, including those involving shock loads.
There are many factors that affect the performance of gearboxes during production. One of these is the number of teeth. In the case of planetary gearboxes, the number of teeth increases with the number of planets. The number of teeth is reduced in cycloidal gearboxes, which results in higher transmission ratios. These gearboxes also have lower breakaway torques, which means that they can be controlled more easily by the user.
A cycloid gearbox is comprised of three main parts: the ring gear, the sun gear, and the input shaft. The ring gear is fixed in the gearbox, while the sun gear transmits the rotation to the planet gears. The input shaft transfers motion to the sun gear, which in turn transmits it to the output shaft. The output shaft has a larger torque than the input shaft.
Cycloid gears have better torsional stiffness, lower wear, and lower Hertzian contact stress. However, they are also larger in size and require highly accurate manufacturing. Cycloid gears can be more difficult to manufacture than involute gears, which require large amounts of precision.
Cycloid gears can offer transmission ratios up to 300:1, and they can do this in a small package. They also have lower wear and friction, which makes them ideal for applications that require a high transmission ratio.
Cycloid gearboxes are usually equipped with a backlash of about one angular minute. This backlash provides the precision and control necessary for accurate movement. They also provide low wear and shock load capacity.
Planetary gearboxes are available in single and two-stage designs, which increase in length as stages are added. In addition to the two stages, they can be equipped with an optional output bearing, which takes up mounting space. In some applications, a third stage is also available.
Involute gears
Generally, involute gears are more complex to manufacture than cycloidal gears. For example, an involute gear tooth profile has a single curve while a cycloidal gear tooth profile has two curves. In addition, the involute curve is not within the base circle.
The involute curve is a very important component of a gear tooth and it can significantly influence the quality of contact meshing between teeth. Various works have been done on the subject, mainly focusing on the operating principles. In addition, the most important characteristic of the double-enveloping cycloid drive is its double contact lines between the meshing tooth pairs.
Cycloid gears are more powerful, less noisy, and last longer than involute gears. They also require less manufacturing operations during production. However, cycloid gears are more expensive than involute gears. Involute gears are more commonly used in linear motions while cycloid gears are used for rotary motions.
Although cycloid gears are more technically advanced, involute gears have the superior quality and are more aesthetically pleasing. Cycloid gears are used in various industrial applications such as pumps and compressors. They are also widely used in the watch industry. Nevertheless, involute gears have not yet replaced cycloid gears in the watch industry.
The cycloid disc has a number of pins around its outer edge, while an involute gear has only a single curve for the teeth. In addition, cycloid gears have a more robust and reliable design. Involute gears, on the other hand, have a cheaper rack cutter and less expensive involute teeth.
The cycloid disc's transmission accuracy is about 98.5%, while the ring gear's transmission accuracy is about 96%. The cycloid disc's rotational velocity has a magnitude of 3 rad/s. A small change in the center distance does not affect the transmission accuracy. However, rotational velocity fluctuation can affect the transmission accuracy.
Cycloid gears also have the cycloid gear disc's rotational velocity. The disc has N lobes. However, the cycloid gear disc's transmission accuracy is still not perfect. This is because of the large rotational angles between the lobes. This also makes it difficult to manufacture.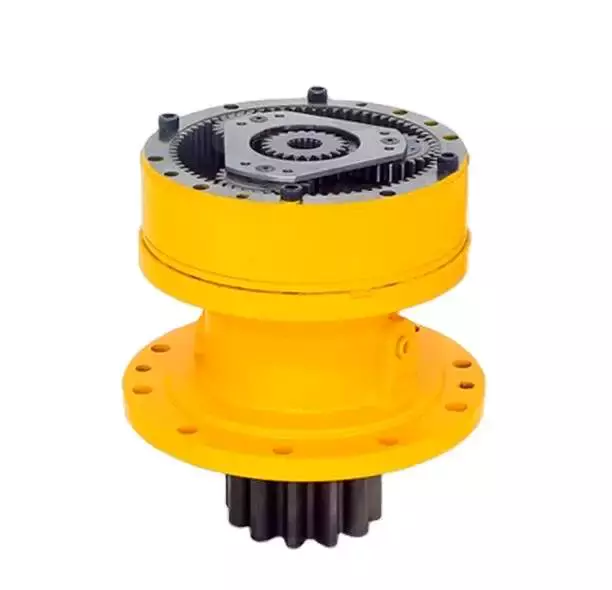 Vibrations
Using modern techniques for vibration diagnostics and data-driven methods, this article presents a new approach to condition monitoring of cycloidal gearboxes. This approach focuses on detecting the root cause of gearbox failure. The article aims to provide a unified approach to gear designers.
A cycloidal gearbox is a high-precision gearbox that is used in heavy-duty machines. It has a large reduction ratio, which makes it necessary to have a very large input speed. Cycloid gears have high accuracy, but they are susceptible to vibration issues. In this article, the authors describe how a cycloidal gearbox works and how vibrations are measured. They also show how this gearbox can be used to detect faults.
The gearbox is used in positioners, multi-axis robots, and heavy-duty machines. The main characteristics of this gearbox are the high accuracy, the overload capacity, and the large reduction ratio.
There is little documentation on vibrations and condition monitoring of cycloidal gearboxes. The authors describe their approach to the problem, using a cycloidal gearbox and a testing bench. Their approach involves measuring the frequency of the gearbox with different input speeds.
The results show a good separation between the healthy and damaged states. Fault frequencies show up in the lower orders of frequencies. Faults can be detected using binning, which eliminates the need for a tachometer. In addition, binning is combined with Principal Component Analysis to determine the state of the gearbox.
This method is compared to traditional techniques. In addition, the results show how binning can be used to calculate the defect frequencies of the bearings. It is also used to determine the frequencies of the components.
The signals from the test bench are acquired using four sensors. These sensors are medium sensitivity 100 mV/g accelerometers. The signals are then processed using different signal processing techniques. The results show that the vibration signals are correlated with the internal motion of the gearbox. This information is used to identify the internal frequency of the transmission.
The frequency analysis of vibration signals is performed in cyclostationary and noncyclostationary conditions. The signals are then analyzed to determine the magnitude of the gear meshing frequency.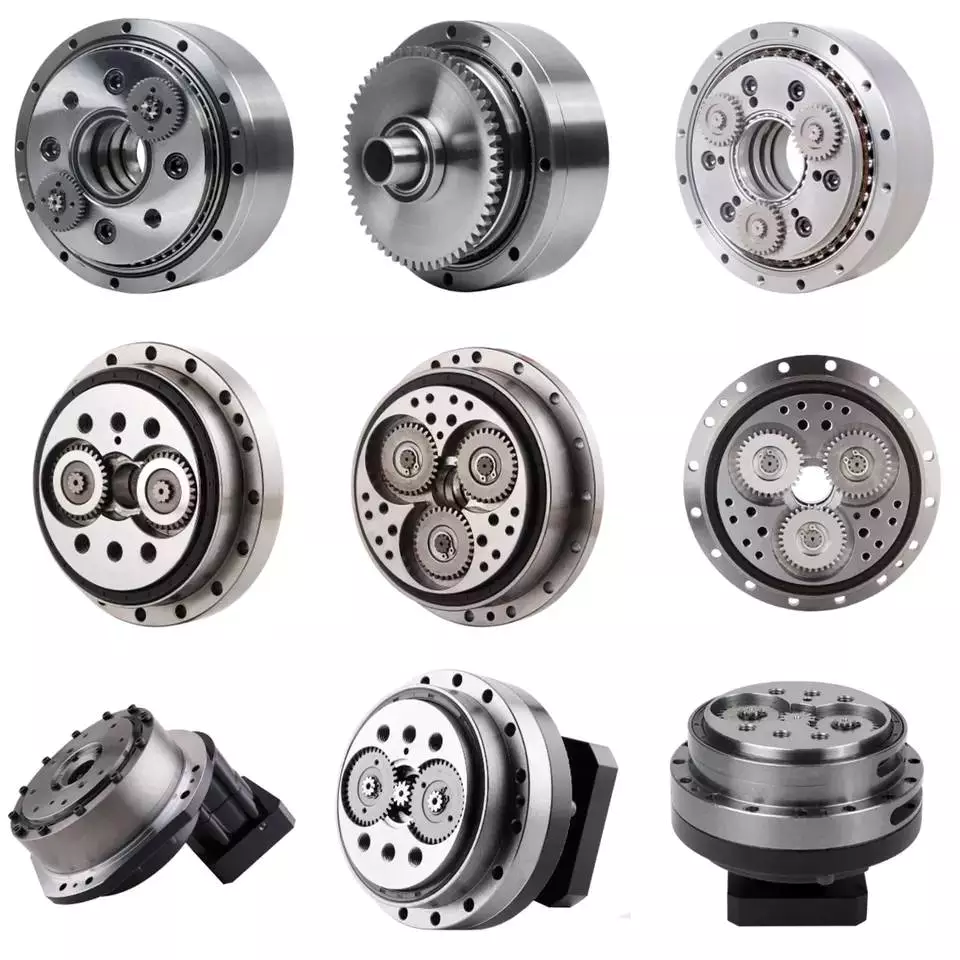 Design
Using precision gearboxes, servomotors can now control heavy loads at high speed. Unlike cam indexing devices, cycloidal gears provide extremely accurate positioning and high torque. They also provide excellent torsional stiffness and shock load capacity.
Cycloid gears are specially designed to minimize vibration at high RPM. Unlike involute gears, they are not stacked, which reduces friction and forces experienced by each tooth. In addition, cycloidal gears have lower Hertzian contact stress.
Cycloid gears are often used in multi-axis robots for positioners. They can provide transmission ratios as high as 300:1 in a compact package. They are also used in first joints in heavy machines. However, they require extremely accurate manufacturing. They are also more difficult to produce than involute gears.
A cycloidal gearbox is a type of planetary gearbox. Cycloid gears are specially designed for high gear ratios. They also have the ability to provide a large reduction ratio in a single stage. They are increasingly used in first joints in heavy machines. They are also becoming more common in robotics.
In order to achieve a large reduction ratio, the input speed of the gear must be very high. Generally, the input speed is between 500 rpm and 4500 rpm. However, in some cases, the input speed may be lower.
A cycloid is formed by rolling a rolling circle on a base circle. The ratio between the rolling circle diameter and the base circle diameter determines the shape of the cycloid. A hypocycloid is formed by rolling primarily on the inside of the base circle, while an epicycloid is formed by rolling primarily on the outside of the base circle.
Cycloid gears have a very small backlash, which minimizes the forces experienced by each tooth. These gears also have a good torsional stiffness, low friction, and shock load capacity. They also provide the best positioning accuracy.
The cycloidal gearbox was designed and built at Radom University. The design was based on three different cycloidal gears. The first pair had the external profile at the nominal dimension, while the second pair had the profile minus tolerance. The load plate had threaded screw holes arranged 15 mm away from the center.




editor by CX 2023-03-27
Guarantee: 2 a long time
Applicable Industries: Garment Stores, Producing Plant, Machinery Mend Shops, Farms, Construction works , Power & Mining
Bodyweight (KG): 25
Tailored support: OEM, ODM, OBM
Gearing Arrangement: Bevel / Miter
Output Torque: 2.-24N.m
Input Velocity: 1500rpm
Output Speed: -150rpm
Item title: Gearbox for industry
Material: Forged Iron Housing
Enter Type: PTO Shaft
Packaging Details: wood circumstance
Port: ZheJiang /HangZhou
Products Description Simply click the picture to discover about associated products!
| | |
| --- | --- |
| Material | C45,40Cr,20CrMnTi,42CrMo, Copper, Stainless metal and so on as per your requests. |
| Processing | F.orging, OEM Service 16x30x39 mm Drinking water Pump Radial ball bearing 33 0571 Machining, Hobbing, Milling, Shaving, Grinding, Warmth treatment….… |
| Heat Therapy | Carburizing,Induction,Flame,Nitriding….… |
| Main Equipment | NC Equipment Hobbing Devices, NC Gear Shapers(Gealson, Moude), NC lathe, Y3 sequence high efficiency 220 volt three-phrase asynchronous ac electrical motor NC gear Shaving equipment, NC equipment milling, Nc gear grindingMachines and a lot of sorts of gear associated devices. |
If you need to have to customize non-standard gearbox,we can personalized based on drawings or samples
Recommend Merchandise For far more designs, you should make contact with us! Business Profile Solution packaging FAQ
Q: Are you trading business or producer ?
A: Our group is made up in 3 factories and 2 abroad revenue firms.Q:
Do you offer samples ? is it totally free or further ?
A: Yes, we could supply the sample for free charge but do not pay out the cost of freight.Q:
How prolonged is your shipping and delivery time ? What is your conditions of payment ?
A: Usually it is 40-forty five times. The time could range dependent on the merchandise and thelevel of customization. For common products, the payment is: 30% T/T in progress,stability ahead of shippment.Q:
What is the exact MOQ or cost for your item ?
A: As an OEM business, we can provide and adapt our goods to a wide variety ofneeds.Therefore, MOQ and price tag might drastically differ with measurement, content and more specifi-cations For occasion, high priced items or regular goods will normally have a lowerMOQ. Please make contact with us with all pertinent information to get the most exact quotation.If you have another query, large velocity CZPT ball bearing 608-z608-2z,nsk,nsk z608 remember to really feel free of charge to speak to us.
Choosing a Gearbox For Your Application
The gearbox is an essential part of bicycles. It is used for several purposes, including speed and force. A gearbox is used to achieve one or both of these goals, but there is always a trade-off. Increasing speed increases wheel speed and forces on the wheels. Similarly, increasing pedal force increases the force on the wheels. This makes it easier for cyclists to accelerate their bicycles. However, this compromise makes the gearbox less efficient than an ideal one.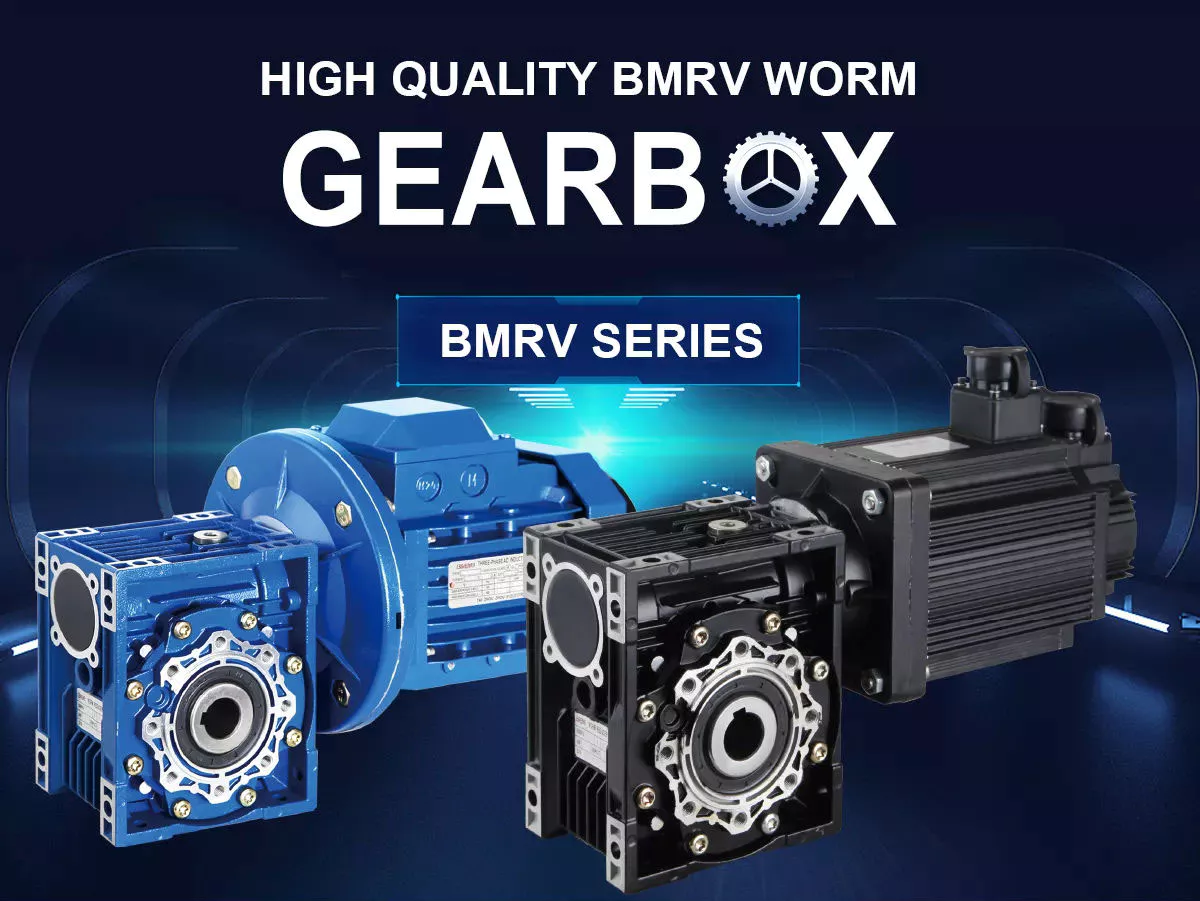 Dimensions
Gearboxes come in different sizes, so the size of your unit depends on the number of stages. Using a chart to determine how many stages are required will help you determine the dimensions of your unit. The ratios of individual stages are normally greater at the top and get smaller as you get closer to the last reduction. This information is important when choosing the right gearbox for your application. However, the dimensions of your gearbox do not have to be exact. Some manufacturers have guides that outline the required dimensions.
The service factor of a gearbox is a combination of the required reliability, the actual service condition, and the load that the gearbox will endure. It can range from 1.0 to 1.4. If the service factor of a gearbox is 1.0, it means that the unit has just enough capacity to meet your needs, but any extra requirements could cause the unit to fail or overheat. However, service factors of 1.4 are generally sufficient for most industrial applications, since they indicate that a gearbox can withstand 1.4 times its application requirement.
Different sizes also have different shapes. Some types are concentric, while others are parallel or at a right angle. The fourth type of gearbox is called shaft mount and is used when mounting the gearbox by foot is impossible. We will discuss the different mounting positions later. In the meantime, keep these dimensions in mind when choosing a gearbox for your application. If you have space constraints, a concentric gearbox is usually your best option.
Construction
The design and construction of a gearbox entails the integration of various components into a single structure. The components of a gearbox must have sufficient rigidity and adequate vibration damping properties. The design guidelines note the approximate values for the components and recommend the production method. Empirical formulas were used to determine the dimensions of the various components. It was found that these methods can simplify the design process. These methods are also used to calculate the angular and axial displacements of the components of the gearbox.
In this project, we used a 3D modeling software called SOLIDWORKS to create a 3-D model of a gear reducer. We used this software to simulate the structure of the gearbox, and it has powerful design automation tools. Although the gear reducer and housing are separate parts, we model them as a single body. To save time, we also removed the auxiliary elements, such as oil inlets and oil level indicators, from the 3D model.
Our method is based on parameter-optimized deep neural networks (DBNs). This model has both supervised and unsupervised learning capabilities, allowing it to be self-adaptive. This method is superior to traditional methods, which have poor self-adaptive feature extraction and shallow network generalization. Our algorithm is able to recognize faults in different states of the gearbox using its vibration signal. We have tested our model on two gearboxes.
With the help of advanced material science technologies, we can now manufacture the housing for the gearbox using high-quality steel and aluminium alloys. In addition, advanced telematics systems have increased the response time of manufacturers. These technologies are expected to create tremendous opportunities in the coming years and fuel the growth of the gearbox housing market. There are many different ways to construct a gearbox, and these techniques are highly customizable. In this study, we will consider the design and construction of various gearbox types, as well as their components.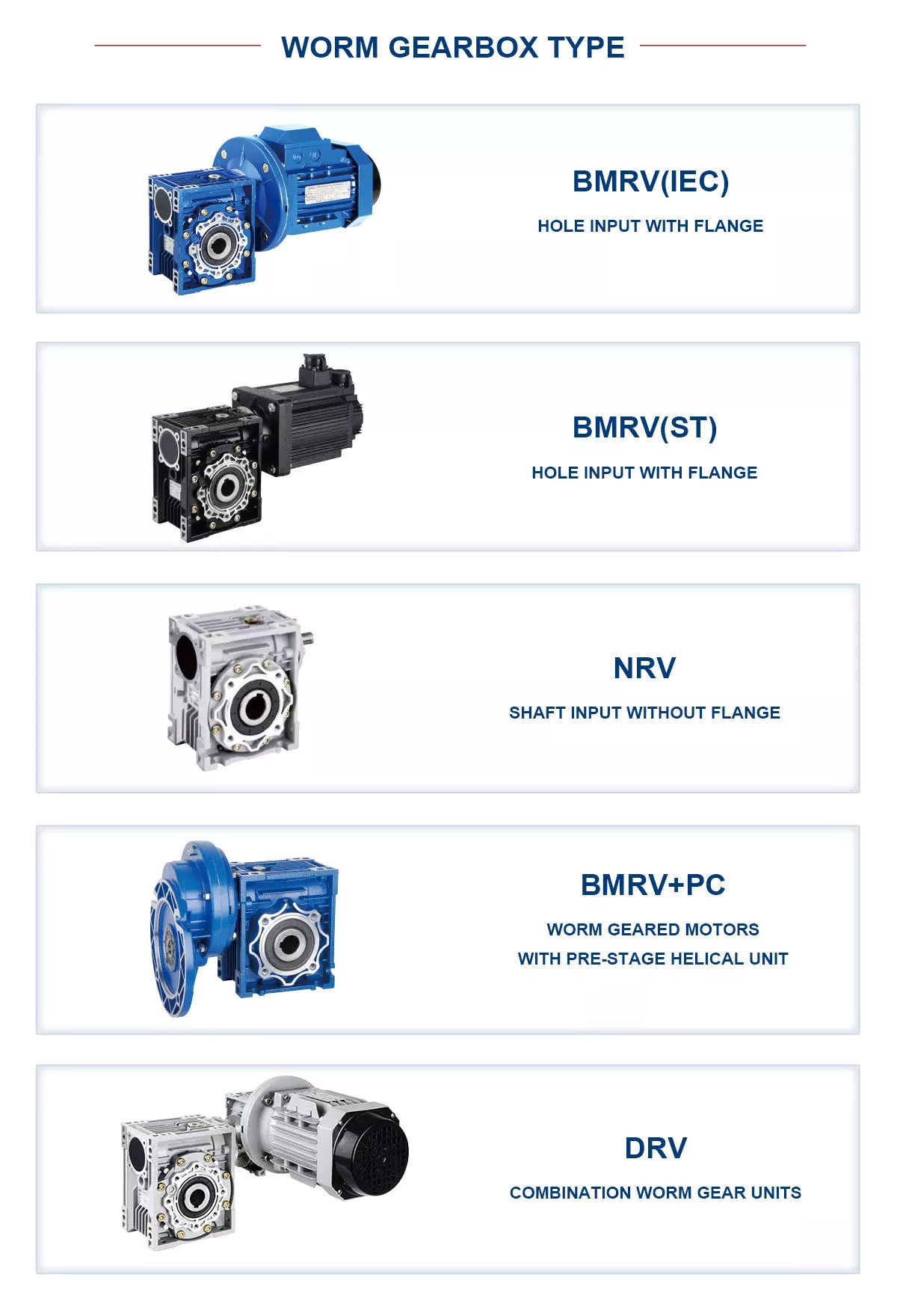 Working
A gearbox is a mechanical device that transmits power from one gear to another. The different types of gears are called planetary gears and are used in a variety of applications. Depending on the type of gearbox, it may be concentric, parallel, or at a right angle. The fourth type of gearbox is a shaft mount. The shaft mount type is used in applications that cannot be mounted by foot. The various mounting positions will be discussed later.
Many design guidelines recommend a service factor of 1.0, which needs to be adjusted based on actual service conditions. This factor is the combined measure of external load, required reliability, and overall gearbox life. In general, published service factors are the minimum requirements for a particular application, but a higher value is necessary for severe loading. This calculation is also recommended for high-speed gearboxes. However, the service factor should not be a sole determining factor in the selection process.
The second gear of a pair of gears has more teeth than the first gear. It also turns slower, but with greater torque. The second gear always turns in the opposite direction. The animation demonstrates this change in direction. A gearbox can also have more than one pair of gears, and a first gear may be used for the reverse. When a gear is shifted from one position to another, the second gear is engaged and the first gear is engaged again.
Another term used to describe a gearbox is "gear box." This term is an interchangeable term for different mechanical units containing gears. Gearboxes are commonly used to alter speed and torque in various applications. Hence, understanding the gearbox and its parts is essential to maintaining your car's performance. If you want to extend the life of your vehicle, be sure to check the gearbox's efficiency. The better its functioning, the less likely it is to fail.
Advantages
Automatic transmission boxes are almost identical to mechanical transmission boxes, but they also have an electronic component that determines the comfort of the driver. Automatic transmission boxes use special blocks to manage shifts effectively and take into account information from other systems, as well as the driver's input. This ensures accuracy and positioning. The following are a few gearbox advantages:
A gearbox creates a small amount of drag when pedaling, but this drag is offset by the increased effort to climb. The external derailleur system is more efficient when adjusted for friction, but it does not create as little drag in dry conditions. The internal gearbox allows engineers to tune the shifting system to minimize braking issues, pedal kickback, and chain growth. As a result, an internal gearbox is a great choice for bikes with high-performance components.
Helical gearboxes offer some advantages, including a low noise level and lower vibration. They are also highly durable and reliable. They can be extended in modular fashion, which makes them more expensive. Gearboxes are best for applications involving heavy loads. Alternatively, you can opt for a gearbox with multiple teeth. A helical gearbox is more durable and robust, but it is also more expensive. However, the benefits far outweigh the disadvantages.
A gearbox with a manual transmission is often more energy-efficient than one with an automatic transmission. Moreover, these cars typically have lower fuel consumption and higher emissions than their automatic counterparts. In addition, the driver does not have to worry about the brakes wearing out quickly. Another advantage of a manual transmission is its affordability. A manual transmission is often available at a lower cost than its automatic counterpart, and repairs and interventions are easier and less costly. And if you have a mechanical problem with the gearbox, you can control the fuel consumption of your vehicle with appropriate driving habits.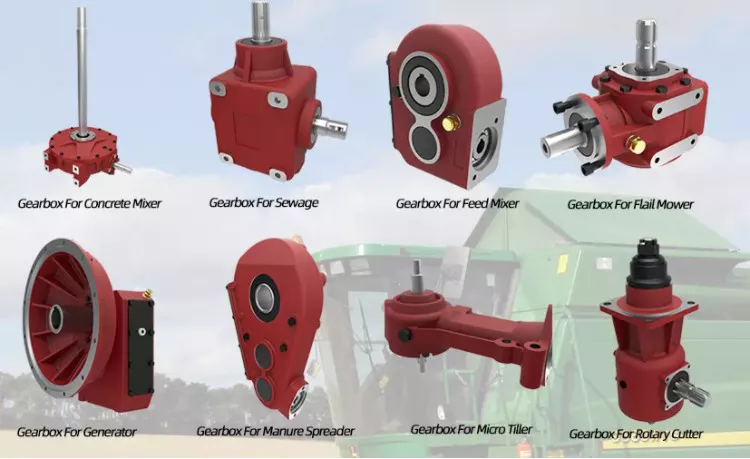 Application
While choosing a gearbox for a specific application, the customer should consider the load on the output shaft. High impact loads will wear out gear teeth and shaft bearings, requiring higher service factors. Other factors to consider are the size and style of the output shaft and the environment. Detailed information on these factors will help the customer choose the best gearbox. Several sizing programs are available to determine the most appropriate gearbox for a specific application.
The sizing of a gearbox depends on its input speed, torque, and the motor shaft diameter. The input speed must not exceed the required gearbox's rating, as high speeds can cause premature seal wear. A low-backlash gearbox may be sufficient for a particular application. Using an output mechanism of the correct size may help increase the input speed. However, this is not recommended for all applications. To choose the right gearbox, check the manufacturer's warranty and contact customer service representatives.
Different gearboxes have different strengths and weaknesses. A standard gearbox should be durable and flexible, but it must also be able to transfer torque efficiently. There are various types of gears, including open gearing, helical gears, and spur gears. Some of the types of gears can be used to power large industrial machines. For example, the most popular type of gearbox is the planetary drive gearbox. These are used in material handling equipment, conveyor systems, power plants, plastics, and mining. Gearboxes can be used for high-speed applications, such as conveyors, crushers, and moving monorail systems.
Service factors determine the life of a gearbox. Often, manufacturers recommend a service factor of 1.0. However, the actual value may be higher or lower than that. It is often useful to consider the service factor when choosing a gearbox for a particular application. A service factor of 1.4 means that the gearbox can handle 1.4 times the load required. For example, a 1,000-inch-pound gearbox would need a 1,400-inch-pound gearbox. Service factors can be adjusted to suit different applications and conditions.



editor by czh 2023-02-17
Applicable Industries: Energy & Mining
Weight (KG): 30 KG
Gearing Arrangement: Helical
Output Torque: 3.2-52000N.m
Input Speed: 300-1800rpm
Output Speed: 14-280rpm
Product name: HangZhou CZPT Popular and competitive price gear speed reducers used
Bearing: NSK
Application: Machine Tool
Gear material: 20CrMnTiH
Standard: GB18001
Toothed Portion Shape: Involute Spur Gear
Packaging Details: The normal package is wooden box(Size: L*W*H). I.If container is too tigher,we will use pe film for packing or pack it according to customers special request.
Port: ZheJiang etc.
Products Description
| | |
| --- | --- |
| Product Name | HangZhou CZPT Popular and competitive price gear speed reducers used |
| Series | gearbox |
| Input Form | IEC Flange |
| Mounting Position | Vertical (flange Mounted) |
| Application | Power Tranmission |
What Customers Said Recommend Products K series helical-bevel gearbox with hollow shaft for sewing machine transmission91.8% Response Rate
ZGY series suspension gearbox reducer for belt conveyor91.8% Response Rate
NMRV series worm gearbox speed reducer machine91.8% Response Rate
Our Advantages Company Profile Pre-Sales Service* Inquiry and consulting support.
* Sample testing support.
* View our Factory.
After-Sales Service* Training how to instal the machine, training how to use the machine.
* Engineers available to service machinery overseas.
Certifications Product packaging
| | |
| --- | --- |
| Packaging | |
| Shipping | by sea, by air or others |
| Weight | according to product |
| Packaging Details | The normal package is wooden box or pack it according to customers special request. |
FAQ 1. How to choose a gearbox which meets our requirement?You can refer to our catalogue to choose the gearbox or we can help to choose when you providethe technical information of required output torque, output speed and motor parameter etc.2. What information shall we give before placing a purchase order?a) Type of the gearbox, ratio, input and output type, input flange, mounting position, and motor informationetc.b) Housing color.c) Purchase quantity.d) Other special requirements.3. What industries are your gearboxes being used?Our gearboxes are widely used in the areas of textile, food processing, beverage, chemical industry,escalator,automatic storage equipment, metallurgy, tabacco, environmental protection, logistics and etc.4. Doyou sell motors?We have stable motor suppliers who have been coperating with us for a long-time. They can provide motorswith high quality.
The Different Types of Gearboxes
There are many different types of gearboxes. Some brands have more than one type. In this article, we'll discuss the planetary gearbox, the worm reduction gearbox, the shaft mounted gearbox, and the one speed gearbox. This article will also help you determine which type of gearbox is best for your vehicle. And don't worry if you don't know the terminology yet. We'll explain each type in detail so that you know what you're getting yourself into.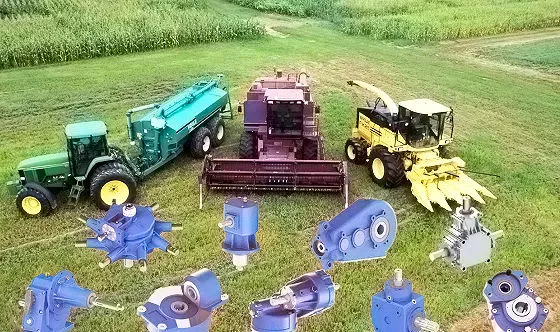 Planetary gearbox
Planetary gears have many advantages. The multiple gears in a planetary gearbox mesh simultaneously during operation. As such, they provide high efficiency and transmit high transmittable torque. These gears are widely used in various industries and are resistant to high shock loads and demanding conditions. CZPT is one of the companies that offer planetary gearboxes. Its products do not require special tools for assembly, and its scalable design minimizes safety stock.
Among the numerous benefits of planetary gearing is its compactness and lightweight. As such, it is suitable for wide applications with space and weight constraints. However, to truly appreciate its benefits, it is necessary to understand its mechanisms. Here are some of the most common details about planetary gearing:
The planetary gearbox has two mounted gears: an input shaft and an output shaft. Each gear has multiple teeth that are attached to a carrier and rotate with the input shaft. The carrier is connected to the output shaft. A planetary gear is mounted on both gears via a carrier. The carrier rotates in order to drive the planetary gear. The sun gear is often the input gear. The other gear is called the outer gear.
Planetary gearboxes are highly customizable. The size, mounting, and housing options vary, as do the reduction ratios and input speeds. Different types can be manufactured for different applications and include options such as electrical or mechanical preload. The final design of a planetary gearbox can be highly customized, based on the specifications of the application. By combining engineering excellence and ongoing innovation, planetary gearboxes provide years of trouble-free operation.
A planetary gearbox can be either an electric motor or a manual one. The latter has more features than the former, and can be used in applications where space is an issue. The primary features of a planetary gearbox include its backlash, torque, and ratio. Secondary features include noise, corrosion resistance, and construction. A planetary gearbox is a highly versatile gearbox that can drive anything from simple machinery to advanced electrical systems.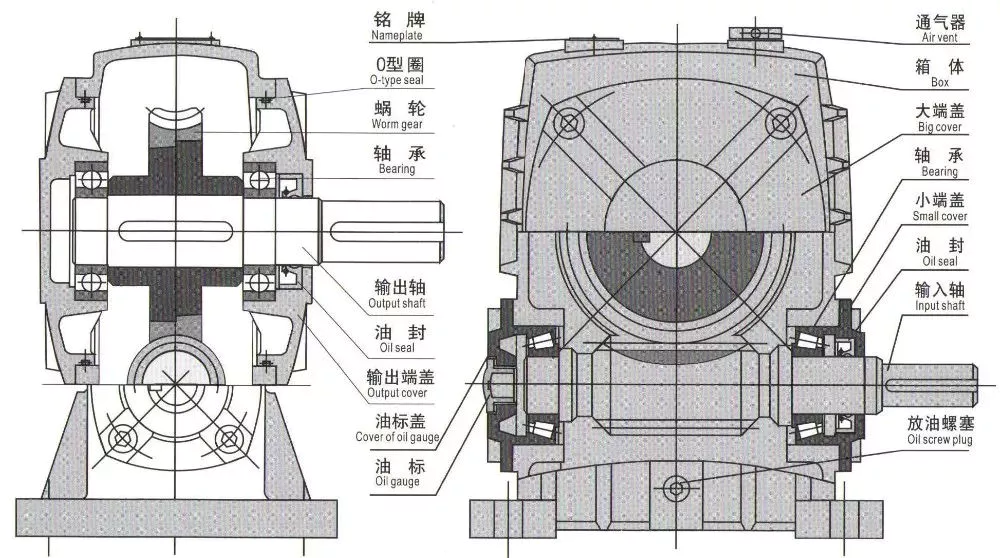 Worm reduction gearbox
The global worm reduction gearbox market report compiles key insights from the industry to help you improve your business strategy. This report will help you create a comprehensive business document that will enhance your company's competitive edge. To obtain this report, visit our website now! Read our latest report to find out what you can expect from the global worm reduction gearbox market. Alternatively, request a sample copy for more details. Here is a sneak peek of the report:
Worm gears are made with different thread counts and are usually not matched with the CZPT standard. In general, a single thread worm should be used with a single thread worm. Worm gears have either right or left threads, and their thread count will be different as well. This type of gear is used to reduce the speed of a rotating shaft. The speed reduction ratio will be about 50 percent if the worms have the same thread count as the CZPT gears.
The standard gear set transfers power at the peak load point of a tooth, called the pitchline. The worm gear moves slowly against the wheel's metal surface. The worm gear is also more complex than the standard gear because the worm is sliding rather than rolling. Worm gears are hard to lubricate. Moreover, the sliding contact between the gear and worm increases the complexity of the gear set. They can be a great solution for applications where noise is a significant factor.
The axial pitch and circular pitch of the worm are equal. The ratio of these two indices determines the speed of transmission. For a worm reduction gearbox to work, the axial pitch and the circular pitch must match. The pitch angle of a worm can either be left-handed or right-handed. The lead of a worm is the distance one thread travels in one revolution. The lead angle is the angle tangent to the thread helix of the cylinder's pitch. When a worm mesh is reversed, the majority of the mesh will be on the receding arc.
Worm gears generate more heat than their counterparts, so it is important to choose a worm reduction gearbox carefully. You will want to choose the material and amount of lubricating oil carefully. Worm gears are generally made of tin bronze. The paired worms are hardened to HRC45-55. In general, they are durable, lasting up to ten years. But they will wear out – and they wear out – so you may want to consider some other factors.
Shaft-mounted gearbox
Shaft-mounted gearboxes are designed for a variety of mining and quarry applications. Their high reliability and low maintenance make them an excellent choice in these types of applications. Shaft-mounted gearboxes also feature an optional backstop device that prevents the unit from rotating in one direction. This makes them an excellent choice for applications where alignment accuracy is an issue. Here are some of the benefits of using a shaft-mounted gearbox:
Shaft-mounted gearboxes are typically constructed of aluminium, and come in sizes ranging from 050 to 125. They feature a variety of reduction ratios and ensure optimum efficiency in all operating conditions. New S series sizes, 140 and 150, extend the application range of shaft-mounted gearmotors. They are both backed by a two-year warranty. For even greater peace of mind, Shaft-mounted gearboxes are available with a range of warranty options.
The most common applications for a Shaft-mounted gearbox include traction-driven applications where a low-speed shaft is required for operation. They also are suitable for applications without a foundation, where the motor is mounted next to the reducer. To prevent the gear drive from rotating, a torque arm is attached between the motor and the shaft. Small-sized shaft-mounted gear drives are usually made without motor mount kits, which can make them an excellent choice for conveying light loads.
Another important feature of a Shaft-mounted gearbox is its mounting position. The reduced motion through the drive is redirected through the shaft, creating additional forces. These additional forces can affect the performance of the gearbox, causing vibrations and noise. Consequently, it is important to replace worn or damaged belts on a regular basis. Further, shaft-mounted gearboxes can be affected by problems with other components and amplify vibrations.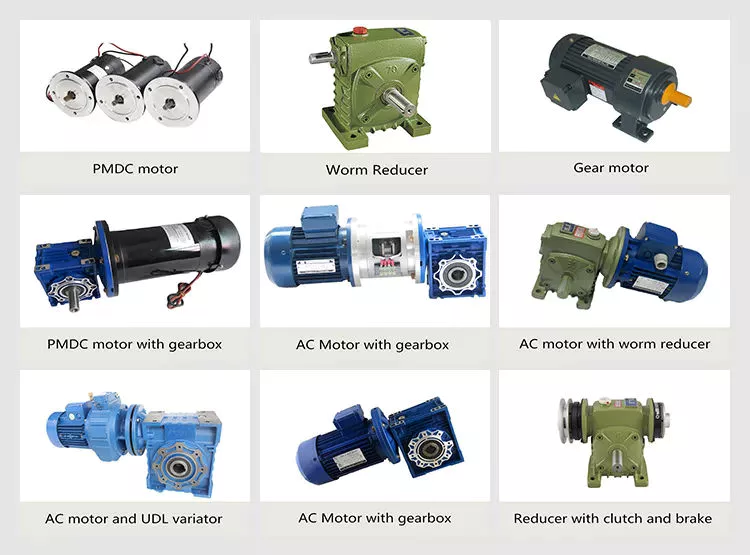 1 speed gearbox
CZPT Group Components produces one speed gearboxes. These transmissions are produced in the CZPT Group's Kassel plant. They are compact and robust, and are designed for easy integration. The Bosch Rexroth GD1 one-speed gearbox is easy to install horizontally or vertically. The Plug and Drive system integrates the gearbox with the existing cooling system. There are many other benefits to this gearbox.
With an ID.3 electric drive motor, the maximum torque is delivered at 16,000 rpm. This single-speed transmission offers high power density and excellent noise-reduction, making it ideal for electric vehicles. The e-drive motor is extremely quiet and requires precision manufacturing. The e-drive motor also enables a wide range of driving conditions. It can reverse when needed, and reaches its maximum speed at 16,000.
The single-speed gearbox is a standard feature on most electric vehicles. Some electric vehicles, such as the Porsche Taycan, will be equipped with a two-speed gearbox. This gearbox offers more top speed and range, but it is more complex than a standard single-speed gearbox. CZPT doesn't need to add complexity to its electric vehicles. After all, a 355 horsepower family wagon is not likely to need a dual-speed gearbox.
In addition to simplifying the transmission, the patent claims also address improvements in structural design. Fig. 5 shows a schematic representation of a transmission 50′, wherein gear sets Z1 and Z4 are exchanged between partial transmissions. This switch matrix also reflects the synchronized gears and lastshelf gears. Hydraulically betatigte Lamellenkupplungen (HBA) also form a last-shelf gear.
Another advantage of the patent claim is that it offers numerous functional freedoms, which is especially valuable in the design of an automobile. One of the patent claims identifies a tosatzlicher middle gear that allows a driver to switch between second and third gears, with a single gearbox. In a conventional one-speed transmission, the tosatzlicher middle gear is attached to the second and first part gearbox. The latter has a second and third gear.



editor by czh